Jason Canfield, Founding Partner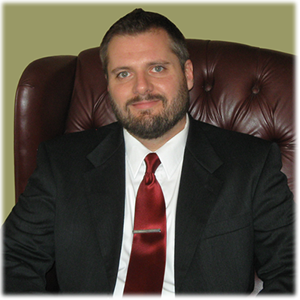 Jason Canfield concentrates his practice on the defense of criminal cases and victim representation in employment discrimination. Prior to opening the firm, Jason interned for the Milwaukee County District Attorney's office.  This afforded Jason invaluable experience and a solid framework for strong advocacy for his clients.
Jason graduated from the University of Wisconsin – Milwaukee in 2004 with a Bachelor of Science degree in Political Science. In 2010, he obtained his Juris Doctor from the University Of Wisconsin School of Law, specializing in Criminal Law.  He interned with the Wisconsin Department of Justice and the Waukesha County Circuit Court.  While in school, Jason volunteered at the Unemployment Appeals Clinic and UW Legal Information Center to advocate for disadvantaged clients.

Practice Areas

Employment Discrimination

Property Crimes:

Armed Robbery
Home Invasion
Theft/Burglary
Computer Crimes
Fraud
Extortion

Drug Crimes:

Possession
Manufacture/Sales/Distribution
Impaired Driving (DUI, OWI, etc...)

Violent Crimes:

Battery
Domestic Violence
Weapons Charges
Murder/Homicide/Criminal Injury

More About Jason Canfield
Testimonials
"From the beginning Mr. Canfield took on my case and has been nothing but encouraging and helpful. I'm at ease knowing that there is someone working hard on my case nonstop and will not give up."

"I was put in touch with Jason Canfield when I had some trouble in which I knew I needed legal counsel. From start to finish Jason never stopped impressing me with his superior knowledge of the law; yet he was always very considerate in taking the time to explain things to me in a way that I could understand. I can be honest and say that the whole process that took over a year really made my head spin. The technicalities and rules were not something I could ever have handled without Jason's brilliant service as a lawyer. It was nice to have such a professional watch out for me for once, and always be thoughtful enough to be friendly. It really meant a lot to have someone I could actually trust to watch out for my best interests. This was the fist time I ever needed a lawyer, and I am sure glad it turned out to be Jason Canfield."
Independent Review

Professional Affiliations
On LinkedIn